ERA Evo
Skin electroporation

This method is used in medical therapy exploiting its non-invasive ability to increases the permeability of skin tissue: Skin electroporation occurs when, in an epithelial cell, the induction of an electrical impulse generates a trans-membrane potential of between 0.5 and 1.5 Volts.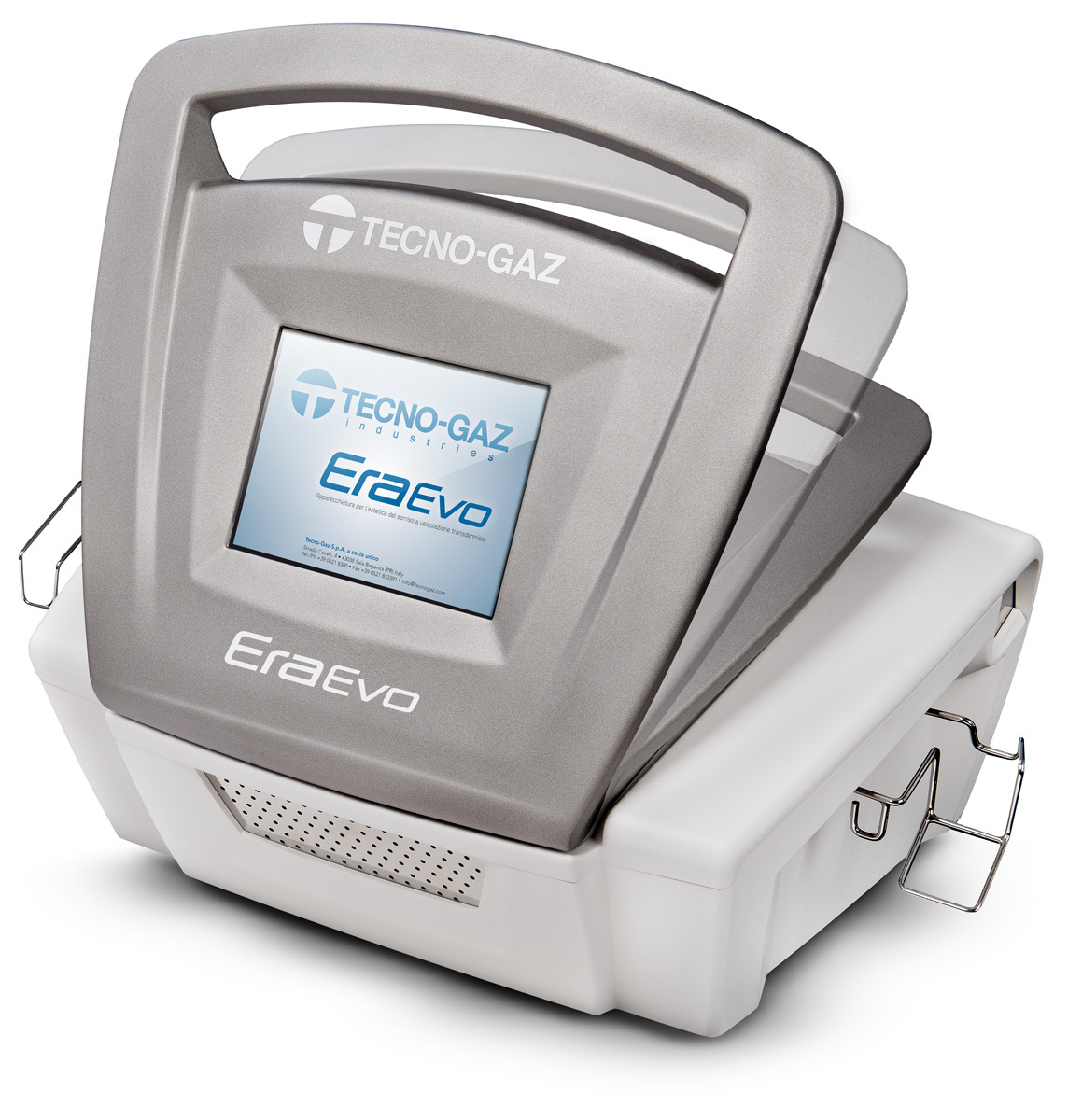 Consequently the lipid layer of the cellular membrane changes: it forms protein channels called "electropores".

This low frequency wave, whose intensity can be regulated by the operator electronically, activates molecules of both low and high molecular weight allowing the active substances to pass to depths never reached before and introducing 90% of the substances required in the treatment.

INCREASED PERMEABILITY OF SKIN TISSUE
even in the deepest layers of the derma.
INCREASED CAPACITY FOR INTRODUCING ACTIVE SUBSTANCES

that are water soluble with high molecular weight.
A REVOLUTIONARY TREATMENT FOR THE FACE AND BODY FOR IMMEDIATE AND DEEP REJUVENATION.
During the treatment, the skin's permeability increases and favours, in a consistent way, the rapid and selective penetration of the active ingredients, achieving results never seen before. In the skin's deep layers, the active ingredient can act directly and immediately on the skin's regeneration processes, bringing surprising results.