Ergoseat
Approximately 65% of dental surgeons have musculoskeletal issues ranging from minor to more serious ones involving one or more of the following symptoms: discomfort, pain, limitations to how they work and, as a result, hours of work lost.
There is a high risk of disability – though is it a high risk?
Or are musculoskeletal issues aconsequence of the decisions taken by dental surgeons based on their working methods?
In any case, most physical conditions can be avoided or reduced basically when you adopt a healthy posture and a dynamic way of working.
Human beings are made to move around, that is for a constantly variable load alternated with muscular relaxation.
Instead, a static posture, of course maintained for the normal amount of time for a dental surgeon, is unfavourable.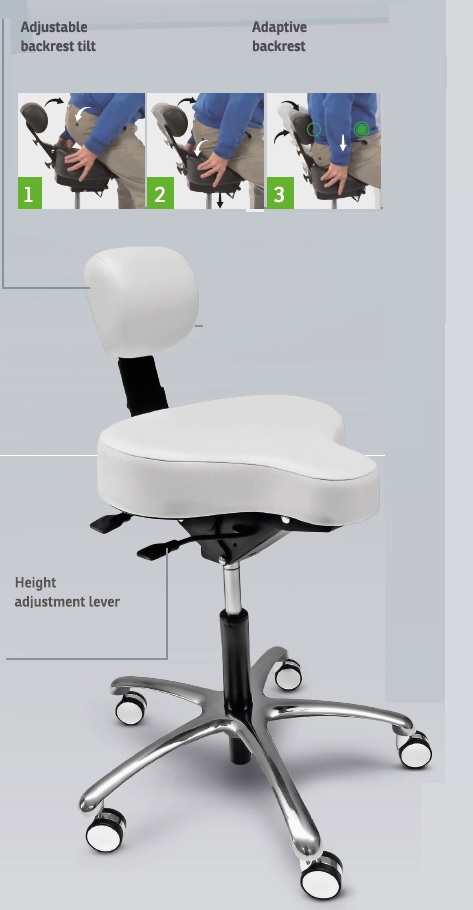 A STOOL OR A CUSTOM ERGONOMIC WORK CHAIR?
The chairs used by dental surgeons are an important component for operating ergonomics, which is why they must allow for perfect ergonomics for the body.
Indeed, good ergonomics prevents damage that may be caused by incorrect behaviour due to the use of inadequate technology.
ErgoSeat
The basis of your everyday work
an be fully customised in terms of height, accessories and colours.
Everything can be defined by the user to create a tailor-made device.
The dynamic compensation system eliminates the onset of painful issues or reduces the symptoms of incorrect postures held in the past.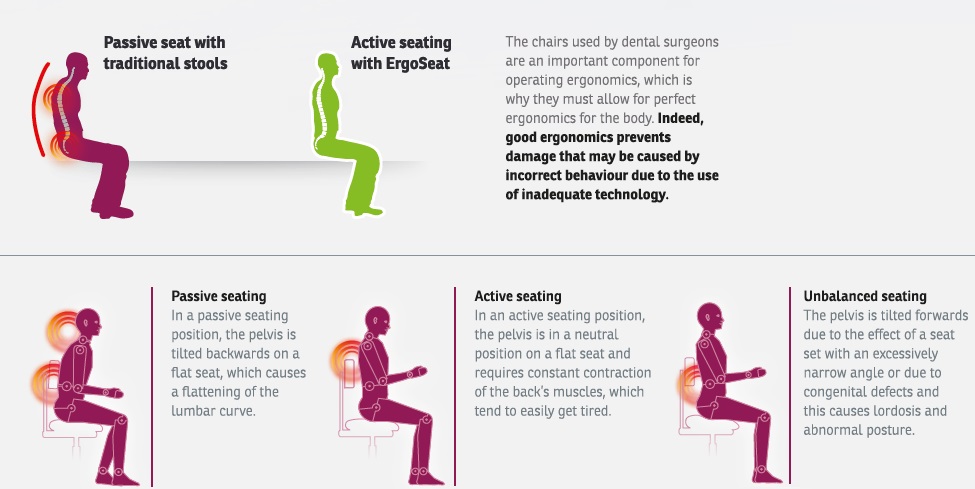 Fully customisable. Colour range
Ergoseat and Ergoseat Plus are available in standard colours (black, white and grey) or upon request in the colour variants provided in the Tygi and Kyri colour ranges.