Tecno Scan PRO
Swiss high precision technology
TecnoScan PRO is a cutting-edge scanner with fast scanning technology, perfect data quality and maximum precision by Imetric.
Ideal for
high productivity laboratories that require maximum precision in details
. Not just for everyday work but also for scanning implant design models.

Imetric is a leading company in the field of industrial metrology. It has been in business for over 20 years with extraordinary successes in the field of motoring, naval, aerospace and, since 2008, in the dental sector where it was immediately recognized as an excellent scanning solutions provider.
Imetric scanners of the "i" range (Implant) have been used for majority of implant superstructures produced with CADCAM technology worldwide. Now this technology is available at an affordable price for every dental laboratory!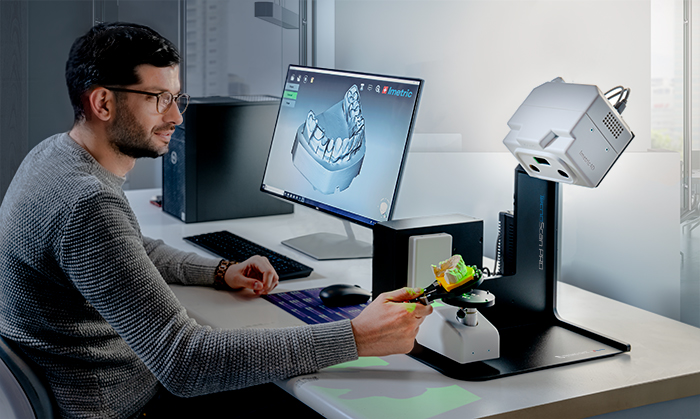 TecnoScan PRO integrates the latest technologies to obtain a fast scan with high resolution and maximum precision. It is suitable for large volumes of production laboratories that require the best data quality and maximum precision for multiimplant structures.
It is the most accurate scanner ever built by Imetric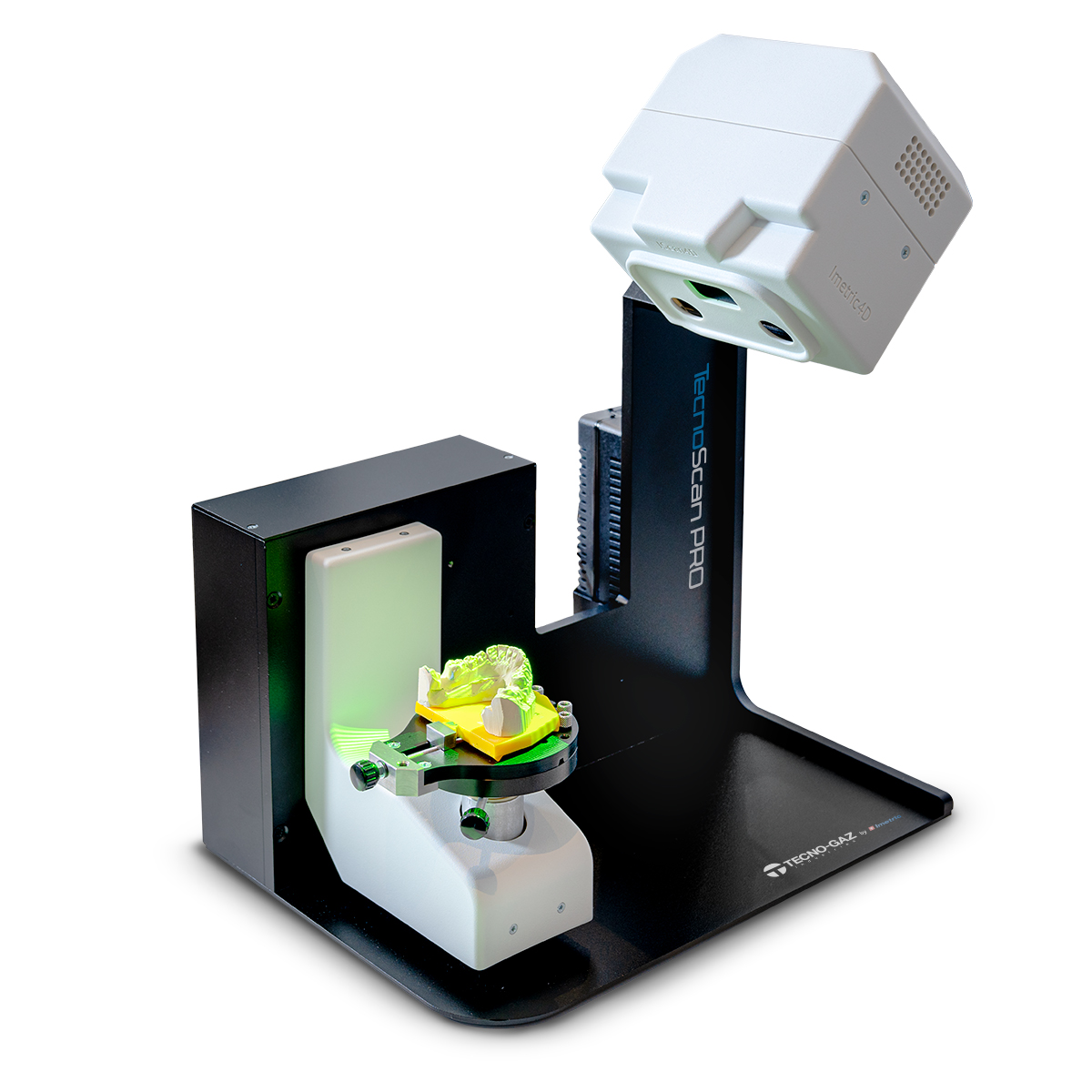 The most accurate implantology scanner: precision of less than 5
microns!
TecnoScan PRO offers industrial-grade precision of less than 5 microns on implant positions.
This accuracy can only be achieved when using the implant positioning feature within the Imetric scanning software.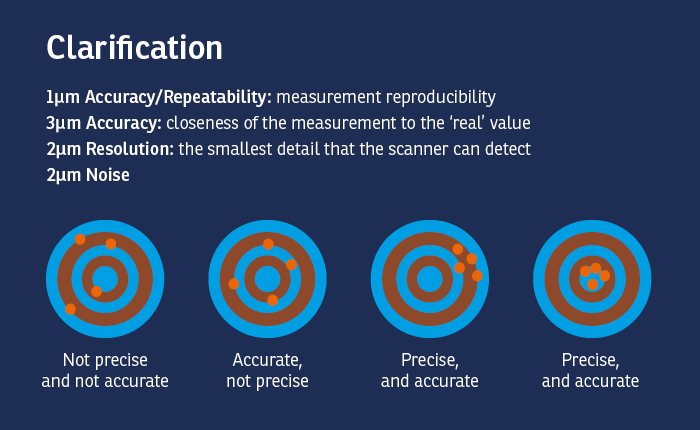 Special clamping for impressions
TecnoScan PRO is the best choice for scanning dental models and impressions. Thanks to the optimized  impression function, it is no longer necessary to develop plaster models.
Just place the tray inside the scanner and scan. It's that simple! Additionally, you may also fix a Toronto Prosthesis or a Mobile Prosthesis to perform a front and back scan and then digitize it in seconds. Thanks to the points of reference positioned on the clamps, the scanner will compare the acquired data with the points of reference to have an even more precise and accurate scan.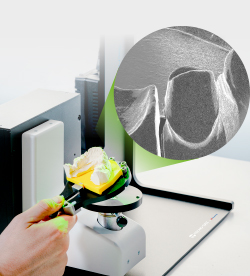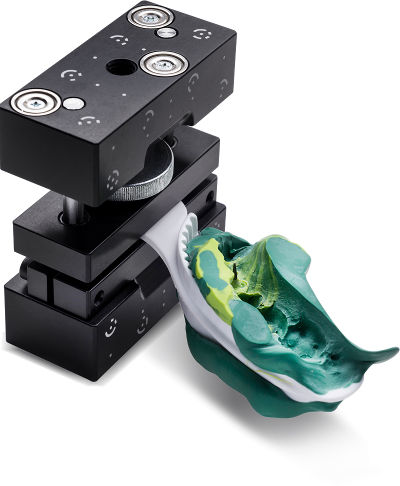 Quick scanning of arches
Feature to insert the articulator in the scanner, to allow for a quick scan of moving arches.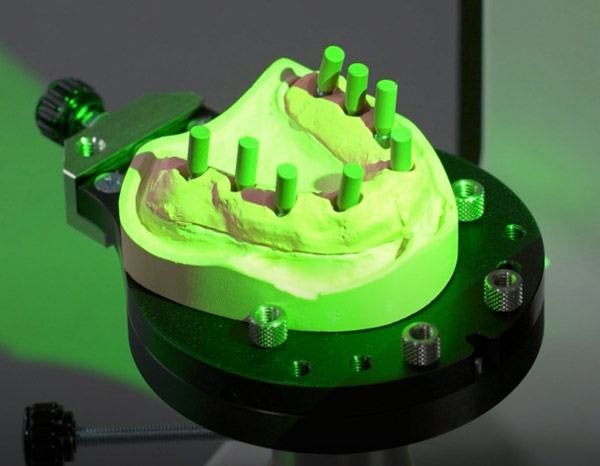 Technical features
| | |
| --- | --- |
| Dimensions (WxHxD) | 27 x 50 x 37 cm |
| Weight | 15 kg |
| Voltage range/Frequency | 100-240 V AC, 50-60 Hz, 2A |
| Accuracy/Repeatability | 1µm |
| Accuracy | 3 µm |
| Camera resolution | 2 Mega pixels |
| Noise | < 2 µm |
| Toronto scan/mobile prosthesis | Yes, with Top/Bottom support |
| Open export format | Open STL can dialogue with all major dental software. Integrated with Exocad workflow. Format: STL binary, texture obj, texture ply, texture wrz, and .xml for implant position |
| Technology | Structured green light based on heterodyne displacement combined with photogrammetry |
| Scan volume | Diameter 120 mm, height up to 80 mm |
| Scanning speed | Complete model: 12 sec. |
| Connection: | USB 3.0 |