The most difficult aspect of modern conscious sedation in dental surgeries is the last stretch, that is, the 
means used to administer the mixture to the patient (circuit with mask).
TG, aiming to fill the void left by poor performances on the last stretch, has produced an
«adaptable» circuit with exceptional performances.
The principal need of the dental professional applying conscious sedation is that of obtaining a good practical performance, such as to put the patient at ease.
Available in sizes 1, 2, 3, 4.
Fundamental aspects are:
1- GREAT CLINICAL ERGONOMICS FOR THE OPERATOR
2- PLEASANT TREATMENT FOR THE PATIENT
3- FAST, EFFICIENT SEDATION
4- NO GAS DISPERSION IN THE ENVIRONMENT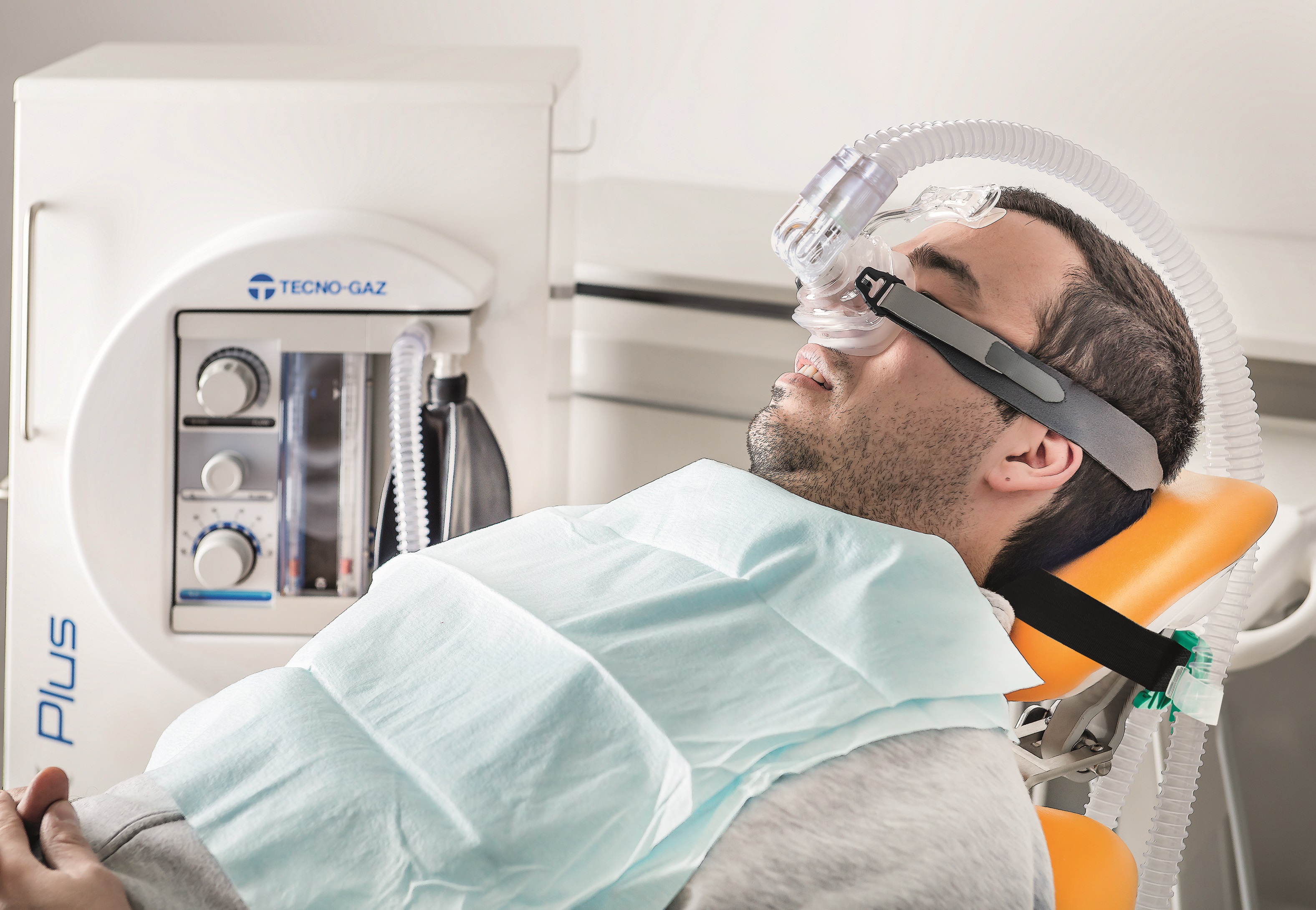 1- ERGONOMICS:
PERMITS 4-HAND WORKING
CIRCUIT JUNCTION ABOVE THE PATIENT'S HEAD, AVOIDING OBSTACLES (THE JUNCTION CAN BE MOVED AS DESIRED)
2- PLEASANT TREATMENT FOR THE PATIENT:
THE SEDATED PATIENT IS IN A RELAXED CONDITION
ADAPTABLE MASK WHICH DOES NOT LEAVE MARKS
FOREHEAD REST AND NECK ELASTIC BAND FOR STABILITY
3- FAST, EFFICIENT SEDATION:
THE MASK FITS EVERY SHAPE OF FACE PERFECTLY
4- NO GAS DISPERSION IN THE ENVIRONMENT
BACKFLOW VALVE
CONNECTION TO THE ASPIRATION SYSTEM OF THE DENTAL UNIT
ADAPTABLE MASK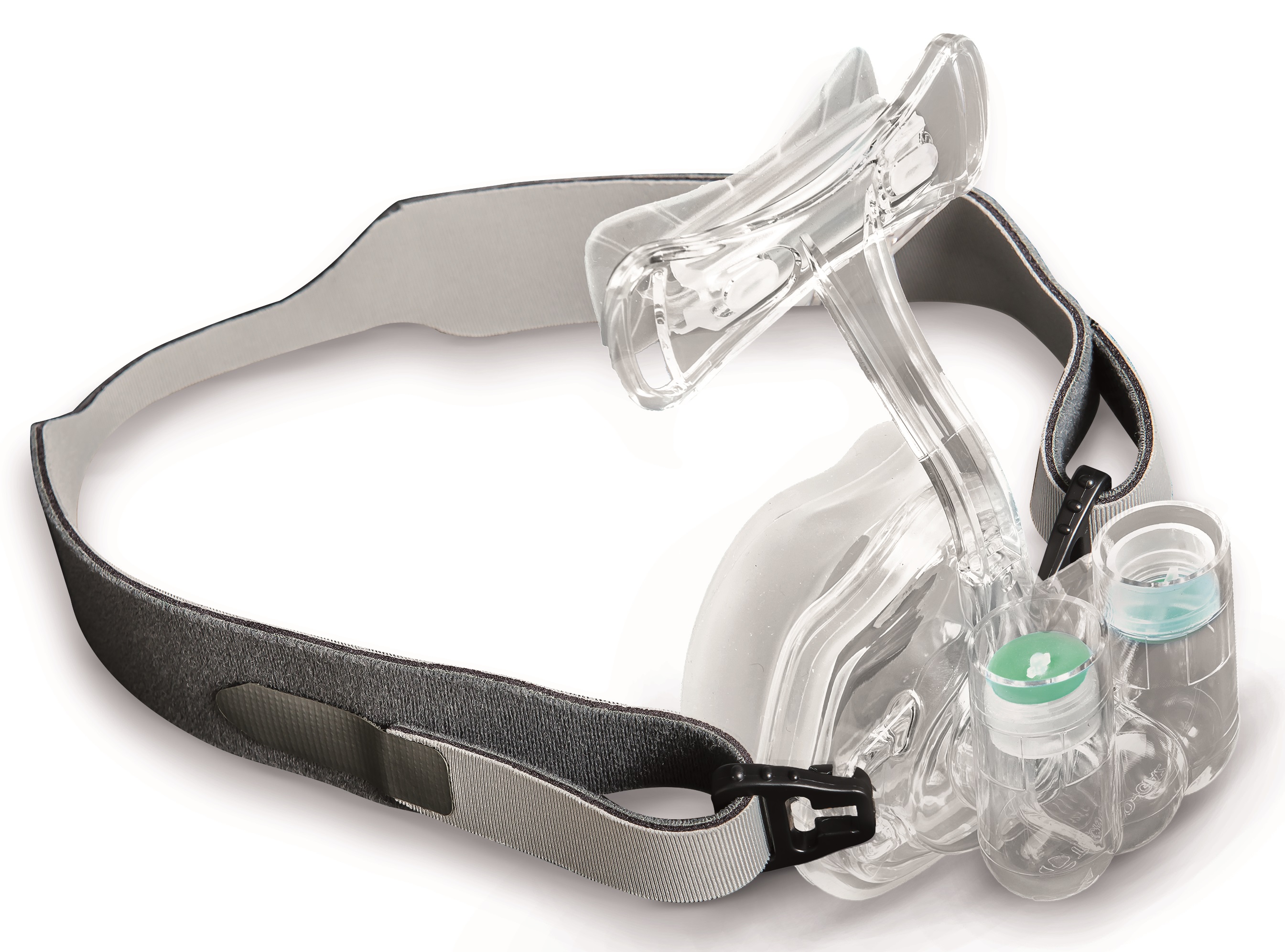 Thanks to circuit and adaptable masks, we can have greater control and efficiency regarding the administration of the gas mixture.
ADVANTAGES:
• No gas dispersion in the environment.
• Better adaptability to any shape of face.
• Greater comfort for the patient and the operator.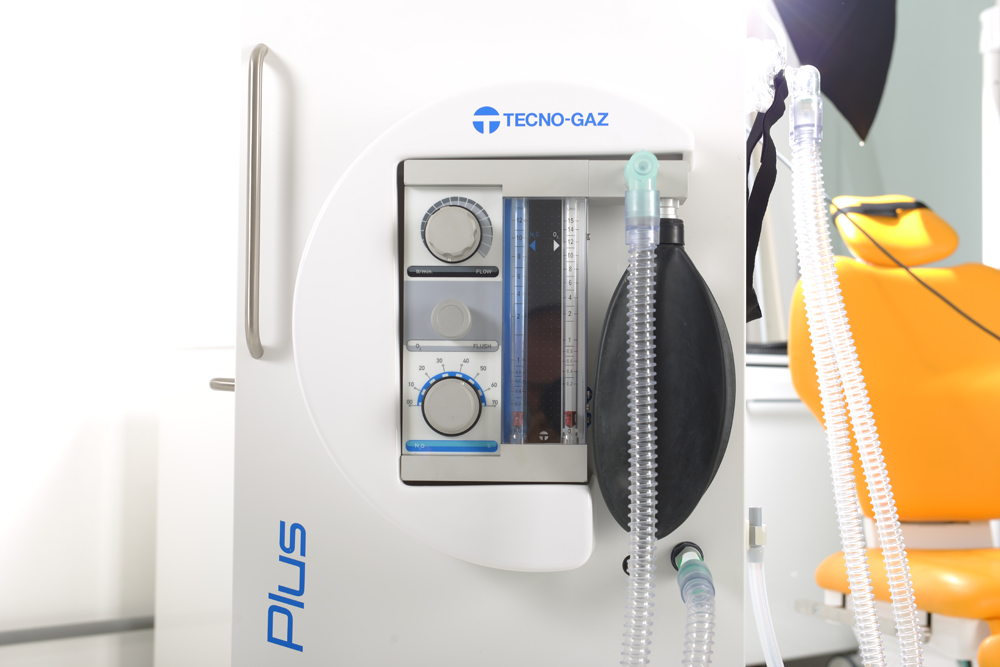 FEATURES OF THE TG CIRCUIT
- Back support elastic band for a better fit of the mask on the patient's face.
- Adaptable mask with silicon profile, ideal for any shape of face, with front support. No marks and great comfort.
- Backflow valve connection to avoid dispersions and increase and speed up sedation performance.
- Back support for dental unit headrest. The dentist is free to operate without worrying about the patient's positioning.
- Gas hoses located above the patient's head.